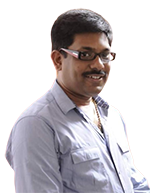 Founder & Chief Executive Officer
With a degree in commerce from Delhi University and a Diploma in Marketing Management, Shakti has more than 17 years of experience in the field of Market Research. Apart from being passionate about his company, Shakti loves to spend his free time watching Wildlife on Discovery Channel, Animal Planet and National Geographic.
Co-Founder & Chief Operating Officer
A postgraduate in Economics, Sailaja also holds a PG diploma in Journalism from Bhartiya Vidya Bhavan, New Delhi and a Hons Diploma in Software Management from Aptech, New Delhi. Apart from being responsible for maintaining internal processes and acquiring and servicing new clients at Iserve, Sailaja loves spending time socializing and reading books especially John Grisham's.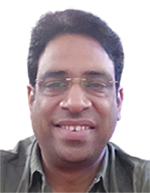 Business Development Manager
A Post Graduate Diploma in Marketing Management and a Graduate degree in Commerce from Delhi University, Rajeev has over 25 years of experience in the Market Research Industry, with proficiency in Operations and Client Handling. In his free time, Rajeev loves to gym and socialise.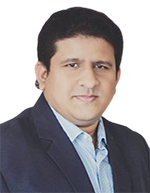 Research Manager
A Post Graduate in Banking & Financial Management and Graduate in BBA (Hons.) with specialization in Marketing has over a decade of experience in the field of Market Research. Enjoys determining how consumers perceive products and services and derive immediate solutions to attend. Currently designated as Research Manager, he handles projects (both B2C/B2B) that caters to various sectors by comprehensive understanding of trends & strategies in specified markets on both qual & quant fronts.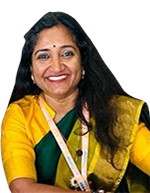 Member of Advisory Board
A post-graduate in HR and an IICA Qualified Independent Director with over 30 years of experience spearheading HR initiatives for various businesses. Vinu has extensive experience in all HR functions and associated people services, having served in industries such as Healthcare, Manufacturing, IT services, Fintech, and Real Estate. She is a natural problem solver who approaches people's problems as business problems and fixes them with ease. She is passionate about people, people initiatives, and social causes, and is associated with several NGOs and CSR activities.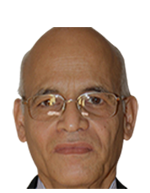 Member of Advisory Board
With a Master's in Statistics and an Advanced Diploma in Computer Software, System Analysis and Application, Professor Nimkar has been the Visiting Faculty for various management courses in several renowned institutes like JBIM, Narsee Monjee, KJ Somaiya, Welingkar and many more. For the past 20 years, he has played a pivotal role in shaping our company goals and crafting purposeful next steps in quantitative studies.
Zonal Heads of Operations
The team also comprises the following members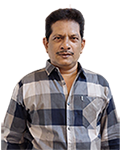 Head of Operations, West zone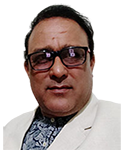 Head of Operations, North zone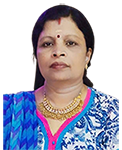 Head of Operations, South zone
Email Us
info@irsindia.com
shakti.p@irsindia.com
#506, B Wing, Dheeraj Heritage Residency I,
Linking Road Extension, Shastri Nagar, Santacruz (W), Mumbai – 400 054